Sabbath Service – Sept 4, 2021 – Pastor Rice after Service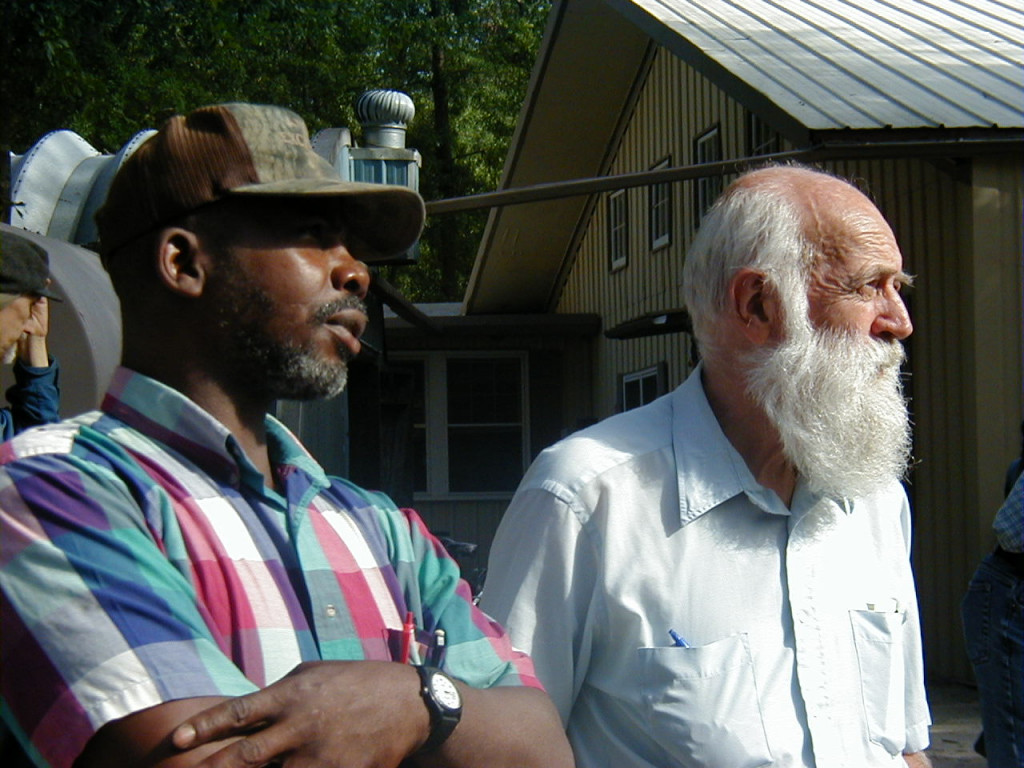 Last Updated on September 6, 2021
So here we are in the month of September and the Fall Feasts begin this Tuesday the 7th.  Although neither the Overcomer nor Pastor Rice is willing to say that Jesus is coming this month, the callers are not so ashamed to make the proclamation.  Today marks five months since the death of the Prophet – which means Jesus has to return before the 3rd of October.  The question is. what is this going to turn into…
Are they getting ready to say Christ has come and/or He is here?  This is what Jesus warned us about in Matthew 24 – not some Sign of Jonah but the sign of one claiming that the anointed one or His body are gathered in the wilderness.  "Come join us for the Feast Days".  Jesus said, "Do not believe it." (Mt 24:23-24  AMP).
Or are we going to witness the next Christ rising out of the Overcomer Ministry?  Since the Prophet is no longer alive to be the active greater than Jesus today, who will take on the prophet's mantel and hold the crown as the "Greater than Jesus Christ today?  Or will this be the rise of the replacement of The Lawless One.  We're in for an interesting couple of months.
---
Today's Service begins with a sign as Brother Stair was running down the 1987 Prophecy (which he falsely called the 1988 Prophecy).  You cannot continue to support the religious system of… [the Overcomer Ministry Service begins here].
Here is a condensed version of it putting the emphasis on Brother Stair and the Overcomer Ministry…
---
Standing Fast with You Prophet
Brother Stan has some new timely reports on the subject at hand.  The latest is "Standing Fast with You Prophet" ~ James Rice & The Hypocrisy Mantle.  Any worthy Berean would take heed.  The previous is Jeremiah 23 Reveals ~ Rg Stair & James Rice.
Pastor Rice speaks of things that he heard that Brother Stair said today.  Thus he parrots it to find agreement.  It is amazing that this kind of talk, lacking in any content – neither meat nor milk – excites the listeners as if something profound was said.  A student of human psychology, like Brother Stair was, would understand that it is just this kind of crowd hype that works. 
It doesn't need substance, it is the emotion that moves people.  This is why we witnessed Brother Stair running the roller coaster all the time with his audience.  The ebb and flow are effective for stringing people on based purely on an emotional response.  You don't even have to be believing in what you're hearing or listening to it.  You just have to respond as desired by the director.  The way Brother Stair would voice his early messages was based on eliciting this kind of response.
This is most apparent in Sister Burgess and her responses.  She doesn't sing she just claps and shouts various phrases.  Notice that she is always a sensitive thermostat.  This is what Brother Stair liked.  When Bro Stair would turn it up – she would respond.  When he would beat it down – she would moan.  This has nothing to do with the Gospel of Christ's Kingdom.  But then again, whatever did that Brother Stair did?
Pastor Rice says that this coming before the congregation and speaking is "Most difficult".  What a pastor.  Brother Stair loved to say that too – yet he relished in the beatings.  "We need to cultivate that hunger and thirst for righteousness."  [Crickets]  How can that be done in a place of wickedness that has walked in the sexual sins that the Jezebel leader taught them (Rev 2:20)?  They didn't rejoice when he said this either.
Is the Standing of the Pastor mean that he's standing in for the Prophet?  Perhaps he is taken the prophet's mantel and now holds the crown as the "Greater than Jesus Christ today?  There is another mystery that they have not let us in on.  Who now is Jesus Christ today now that Brother Stair is dead?  Since the Prophet said that the Son of Man's crown would only be relinquished when Jesus returned.  Therefore, Jesus doesn't have it yet.  Riddle me that one Batman.
Feast of Trumpets
Gathering at the Tabernacle in commemoration Tuesday the 7th, after that other holiday.  Likely we will also be sitting before a pre-recorded Brother Stair message.  Who needs a timely word in this time anyway.
Still amazed that through all the scripture quoting the is no tie point, just random readings.  It's interesting to hear how he thinks that the way of holiness applies there.  Perhaps Brother Stair kept him fully fooled as to what was really going on at the Farm.  Since Pr Rice was willingly ignorant to have found out or to have listened to others, he kept himself blinded to the truths of the wickedness that was/is prevalent at the OvercomeHer. 
So somehow he thinks that all things have continued as they were since the beginning, and that equates to a perfected bride?  There's a wake-up call coming for those from Grace Community.
Today marks five months since the death of the Prophet.  This means that we only have another month to go before Brother Stair seals his testimony as a true or a false prophet with his death.  If Jesus doesn't come by October 3rd, 2021 then Brother Stair will finally be sealed, by his death, as a false prophet (Duet 18:15-22).  This also means that there must be a Gathering of 1,000 before then.  Is that what we are expecting for these Fall Feast Days?  Perhaps the Pope will show up to help speed things along.
There are many other things that Brother Stair said that must take place this month, a few are listed here In the recent Phone Calls.
---
Someone should let the Farm know (Mark Connely) that they would do well to air Brother Stair's services from 1997-2004.  Before and around the time of his revelation.  It was a different man preaching prior to mid-2001 and in a few years afterward.  They could also tell us the dates of the Services they're airing for context because he's always talking about present events.  If their goal is to discredit him, these years would work just as well as the ones they are currently airing, and it would give us all some fresh perspective of the once-great ministry.
---
The end is kept because the mic was still on in the Tabernacle for four minutes.