Last Updated on:
2019 December
Leave your December 2019 notes and quotes below for the Overcomer Ministry Broadcast with the Prophet Brother RG Stair.
Please include the day & time of the related report.
If you have any thoughts or ideas on changes to the Form please let us know via email or post them in the Suggestions, Ideas, Improvements forum.
This topic was modified 2 months ago by
Admin
Did anyone catch the Service today?
Was it the normal anger of "god" at His Body for all the things the Prophet is doing that we're not letting slide?
We're looking at posting the services to this site so that they can be listened to at any time.  If anyone is interested let us know.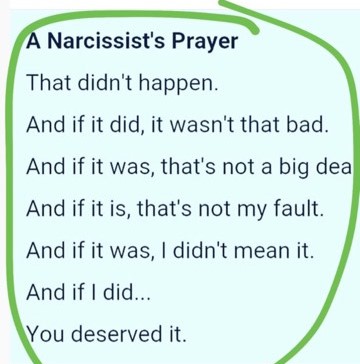 This post was modified 1 month ago by
Admin
He was awfully quiet this past week, Trump hearings mystified him and he couldn't find anyone to quote.
The first half hour was devoted to yelling at Charlie to leave, he seems to have quit permanent residence. I think Charlie talked back to him but he wasn't by a microphone.   Like last week his ramble went on and on and was lengthened by an appeal for calls from listeners which was met with responses only by Br. Rice and Steve whom Stair had specifically yelled at.  When Steve called, Stair's response was to "shut up!" and they went at it for several minutes.
Stair had complained about leg and foot cramps and the difficulty he was having walking.  The 4 Things God Told Him have been reduced to 3, the trip to be killed before the Pope of Rome (is there another one?) has been removed.  He still can't get to the bank or post office and does not expect to have permission to go in the near future.  Connolly and another seem to have removed him from their wills.   He was even more discursive than usual and I think posting might be useful as some details that others may find significant slip by quickly.
Notes on Sabbath Service 2019.12.28
The Hours of Hate
RG is mad as usual.  Upset that the brothers don't know the rest of some scripture he brings up - even though he often brags that the Holy Spirit brings the scriptures to his perfect memory.  But it's the brother's fault that they don't have some scripture he's likely deformed.  They are so mesmerized by his perverse interpretations of scriptures and that RG tells them they read the Bible too much, so he has them unable to comprehend real scriptures.  Then condemns them for not knowing them.
He drove over 200 miles with his "restrictions".  He can go to Columbia or Buford.
1057am   He showed how angry he gets and says "god damn" amongst all his other "damn you's" and "go to Hell"s.  There's no way he's not going to get spots on his shirt.  [He's a spot for sure. Jude 1:12]
RG talks to Rose about many things, far more than he did his wife.  Rose seems to always be in his house.
Says he doesn't consult women anymore.  Right, he just goes straight to sex now.
RG takes a scripture about Jesus and applies it to himself, RG says that the world couldn't contain the books that could be written about him.  While I'd agree on that because of his evil works, it is RG's trying to make himself out to be better than Jesus that is the problem here.
Tell me a sin that you've done and I've done it 10 times more.  [Relaize that later he's going to tell us that he's not an evil worker]
You can listen on FM in St George & Walterboro, almost to the River.  Apparently he's got local followers still running pirate FM stations on 87.9(?) broadcasting the Overcomer.  The FCC only got the main one on the Farm in the 2017 raid.
Says the congregation is haughty.  That he fell because he was haughty.  [How is RG less haughty then when "God humbled him"?  And his "fall" [jail] was because he raped women.]
After he got a phone call he begged for Steve to call in so that he could have someone else to condemn and rage against.  Steve calls in and Stair begins his tirade and childish mocking and tantrum - it's nuts.  RG insists that no one is paying Steve any mind, all the while RG is obsessed with paying Steve attention and talking about him.  RG sets the phone down and talks then returns to Steves call - as RG cannot hang-up on him.  [I think this is going on so that God can have all see the madness of da prophet]
We wonder why is Steve such a problem to RG.  RG is exposing that there's something true about Steve that RG hates and can't let it go.
I guess there's not enough air time to take phone calls in the Radio Room instead of having to waste Service time taking phone calls.  Though it is apparent that he has nothing to say today so this phone call filler works for him.
1152am  Stair says he's a sinner but not an evil worker - after hearing how he said condemning is an evil work and has done nothing else today but condemn.  Today's works show an evil worker.
12pm  The heathen rage.  [Who's raging here? You be the judge.]
1206pm  RG is upset with Steve because Steve thinks he's a special messenger.  Isn't that the same thing RG thinks of himself.  Perhaps that's why RG is so mad at Steve - that Steve might just get people to believe his deception just as RG has done with his deception.
Listeners have no excuse for not finding him on the radio as his Radio List is on the website.  [What the prophet doesn't realize is that it is outdated and incorrect, it's 8 months old]
On today's big show we heard about how condemning Stair's people are to him - though the only voice of condemnation we here is the one coming from Stair condemning everyone.  He says that condemnation is evil - yet he's the only one we hear doing it.
Thanks, I slept though it this morning until he had the call with Steve, the lack of original material  this week with no one wanting to work though a conversation without saying "Christmas" seemed to lead up to the call as the Highlight of the Week.  It is fascinating to hear him not able to hang up as if he would not know what to say if he did.
I had started this to use if I were to do a report, it fills in the week's inactivity: Dec.28 SABBATH notes.   Let's find out if the overwhelming number of repeats of the mouse dropping story and recall of the 5 telephone responses to the Great Feast in September, and the caller asking for prayers to find a wife in 2009 still are on his mind.
The 2020 Passover Feast has been set for April 8-15, coinciding with the planting season?   Archived calls seem to have been randomly selected (by Stuart?) from 5 years ago when he was on KARI in Washington state from 3 to 5 am. The calls remind him and us that he was duped by swindlers in Nigeria and Saskatchewan (like the losses with the pirate radio ship station and the vainglorious failure with television). The connection on the Heavenly Telephone* seems to be faulty.   *old Gospel song reference