Sabbath Service – October 31, 2020 – Bro Stair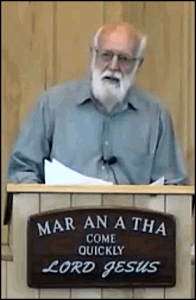 Last Updated on Tue December 15, 2020 @ 11:17 pm
Amid the word from the Broadcast from many years gone by with news, offers, and meetings that are invalid or totally irrelevant comes the weekly service – with much the same.
---
Brother Stair, the Prophet of the Overcomer Ministry preaching at the Tabernacle in Canadys SC.
14 minutes of the Sister Burgess Show was removed.
24 minutes of silence removed.