Sabbath Service – April 4, 2020 – Bro Stair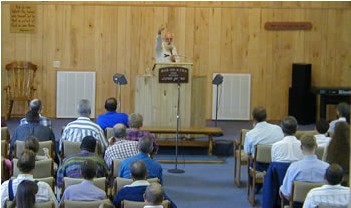 Last Updated on Tue August 4, 2020 @ 10:22 am
Brother Stair doing that which is right in his own eyes.
Upset that they pick on him – while all we ever hear is him picking on them.  This abuse is the same thing that's heard every day in the Dining Hall that we all have to put up with.
Rouse yourselves and keep awake, and strengthen and invigorate what remains and is on the point of dying; for I have not found a thing that you have done [any work of yours] meeting the requirements of My God or perfect in His sight.  (Rev 3:2  AMPC)
No time cut so that you can notice his breathing.  Is it from age and tiredness or in anger?