Accusers Still Waiting for Preacher's Sex Assault Trial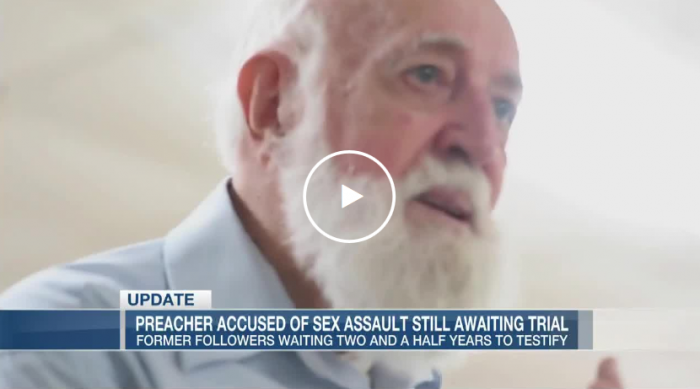 Last Updated on Wed August 19, 2020 @ 1:35 pm
Harve Jacobs of Live 5 News in Colleton County brings an update to the long-awaited trial of Brother RG Stair.
"Rev. Ralph Stair is accused of sexually assaulting several women and children at Overcomer Ministry in Canadys in Colleton County."
Source: WCSC
Some are skeptical that a trial will ever be held.  There are reports that the local authorities are thinking Bro Stair is near death and they are hoping he dies and the Farm just goes away. 
This is no way for the wheels of justice to turn.  Though when they do, as when they have in Stair's previous cases, they become the wheels of injustice with the rich man getting off.  It's just what Brother Stair always told us.  He seems to have learned well from his own observing and thus lawyered himself up with the best and most expensive lawyers available.
If you have any information that can help with Harve Jacobs' unraveling this mystery or with testimony regarding Brother Stair; please contact Harve Jacobs at harvejacobs@live5news.com, Twitter (Harve Jacobs @policereporter), or his Facebook page.  It is the media that brought this case to light and it will likely go nowhere without the media moving it on, forcing local authorities to act. 
This only represents the tip of the iceberg of assault that is Brother Stair.  His is a ministry that was begun upon chasing women, established to further that goal, and strewn with adultery and being cast out of churches he pastored because of his adultery.  Everyone that gets close to him gets raped in one way or another.  Some physically, all mentally.  "He is a master manipulator", said the narrator (and former Farm resident) of the video that got the authority's attention and got this ball rolling in 2017.  Exposure is the only thing that's going to bring this wickedness down.
We welcome your comments.
Accusers still waiting for preacher's sex assault trial more than two years after arrest
More videos can be found at MicroCults YouTube channel.