Authorities Investigating Brother Stair over Videos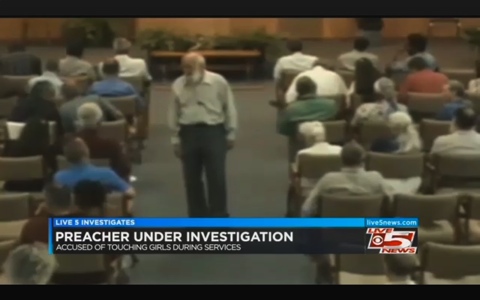 Last Updated on Wed June 29, 2022 @ 11:31 am
Harve Jacobs, a reporter for WCWS TV-5 in Charleston, SC who reported on Brother Stair's arrest in 2002, is once again reporting on Brother Stair's current affairs.
---
2017 Oct 11 – Authorities investigating Colleton Co. pastor over video taken in church
"A Lowcountry preacher is under investigation after a video surfaced that allegedly shows him touching an underage girl during a church service.  The Colleton County Sheriff's Office and State Law Enforcement Division [SLED] are investigating the Rev. Ralph Stair."
---
2017 Oct 12 – Residents: Church under investigation is rumored to be a cult
"People who live near a Colleton County church that's under investigation say they've heard rumors it's a cult."
Harve Jacobs can be contacted at harvejacobs@live5news.com
---
2017 Oct 13 – The Christian Post reports 
Radio Evangelist RG Stair Accused of Sexual Assault; Congregation Watched as He Touched 12-Y-O
"South Carolina police say they are now investigating video evidence that accuses controversial radio evangelist Pastor Ralph Gordon Stair, also known as Brother R.G. Stair and "the prophet," of sexually assaulting a 16-year-old girl and touching the breast of a 12-year-old girl in his church while the congregation watched."
---
As Brother Stair has always told us, "Remember!"  Let us remember that we have been around this same mountain with Brother Stair, many times.
Like Jim Jones reminded his congregation to remember their past that he had rescued them from, and had a plaque above his throne.  Likewise, Brother Stair has plaques to remind his congregation of things like "No man taketh this honour unto himself, but he that is called of God".  More recently he has a plaque that he pays no heed to – Fruits Meet for Repentance.  Apparently, that's for everyone else but him.
Those who cannot remember the past are condemned to repeat it.  ~George Santayana