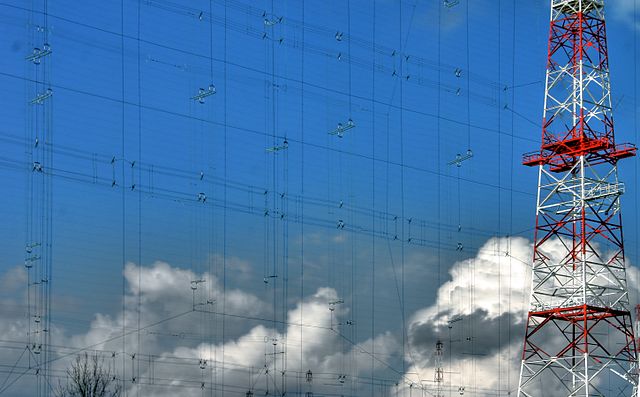 Last Updated on Wed November 6, 2019 @ 2:09 pm
Park it up to a bit of Amusement
Another one of Brother Stair's predictions has fallen and been… dismantled, and become… a park.
Radio Jülich (aka Deutsche Telekom) with its great 12 transmitters and 42 antennas (according to Brother Stair) that could be set to reach any corner of the world has gone the way of all flesh.   Often Brother Stair would speak of Walter who ran the station in the early 2000s and broadcast the Overcomer from Jülich Germany.
Though Brother Stair never attained the funds to go on all the transmitters at the same time he would often predict that it would happen just before the End.  He spoke that the $10 million he predicted would come in would be used for this last outreach on Radio Jülich.  In the early 2000s, Rick Bell prophesied that the $10 Mil would come before the end of summer – almost a decade later, no $10 mil.  This same Rick Bell also prophesied that Brother Stair would die in his 77th year – Stair was 86 in 2019.  Still, the Overcomer Ministry does not acknowledge Rick Bell as a false prophet but neither do they acknowledge that all of Brother Stair's prophecies have failed – like Radio Julich and the $10 million. 
Brother Stair foresaw his broadcast going out on all 12 transmitters and 42 antennas (both biblical numbers), going to all corners of the globe with Brother Stair's Gospel of the Kingdom.  Bro Stair saw them as his 12 Apostles in waiting to proclaim his message.  (Though Radio Jülich only claims to have had 10 transmitters)
12 + 42 Does Not Equal $10 Million
The predicted $10 million did not materialize and the time is long past for it to do any good with Radio Jülich.  With radio stations dropping the Overcomer because of Brother Stair's arrest and coming trial, the likelihood of the Overcomer ever getting worldwide 24/7 coverage is slim.
In January 2008 the broadcasting facility of Radio Jülich was sold to the religious broadcaster Christian Vision who discontinued broadcasting and built a recreation area with camping and hotels there.  (Try not to picture Brother Stair's Campground in Walterboro)
In December 2010 the antennas were removed.  (There goes the Apostles and Brother Stair's prophecy to cover the world with Radio Jülich)
[2019 UPDATE]  Brother Stair is setting his sights (and using it to pull in more millions of dollars) on the new Super Station his radio friend Allan Weiner (WBCQ) is helping with in Florida.  This 500,000 Watt Shortwave Super Station is where Bro Stair's attention has now shifted, again not missing a beat on bringing to his listeners' remembrance about his failed Radio Jülich utterances.  There's also mention that someone wants to sell him a shortwave station that gives Stair more reason to ask for $$$ millions.

A Trinity to Remember Them By
Perhaps the holy trinity will suffice for the loss of the 12 apostles?
"As a reminder of the transmitter, the investor wants to build a radio museum and leave three masts" 1.
We find that Brother Stair is at least left with a museum to remind him all of that could have been.  We should also be reminded that a curse causes scattering.
W-S-H-Bee Not
Brother Stair missed another great Shortwave radio station in his back yard when WSHB asked him to buy the massive former Christian Science Monitor station, he thought they would take his offer.  Except he wasn't planning on paying the offer upfront, he was going to dol it out monthly.  Something they were not interested in doing.  They would have taken much less than Stair was offering but they didn't want him to play his piecemeal games.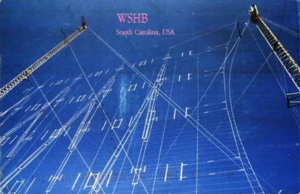 This game playing cost him the station as it sold a few months later for 1/3 of what Bro Stair offered.  It was purchased by one of Brother Stair's nemesis, Lester Sumrall (LeSEA Broadcasting, Family Radio, World Harvest Radio International).  A figure that Brother Stair would likely have paid had the prophet known they would have taken such a low deal.
WSHB was a shortwave radio station that reached the whole world with a massive signal.  Apparently God didn't want Brother Stair's message to be the one unto all the world.  Or do we not put God in that either?
Von Volker Uerlings.  "Investor plans amusement park at Merscher Höhe." 

Aachener-Zeitung.de.  https://www.aachener-zeitung.de/lokales/juelich/investor-plant-freizeitpark-auf-der-merscher-hoehe_aid-27044141 (accessed May 27, 2019)