Passover the Kool-Aid
Passover Bunny's
No one under 18 will be known to the authorities to have attended
Lift High The Obelisk
Keeping with the Fertility Rights Feast Day
Drink If You Dare
Transubstantiation is on the Table
The Words of the Prophet are Written
And repeated
The Time for the Family to Join Me
Son Rise Service
Last Updated on Wed January 15, 2020 @ 1:17 am
Stay tuned for a push on the broadcast of fear for the fearful times soon coming with newscasts and the Jerusalem focus.  Keep your eyes on the Prophet.
Passover Bunnies
In traditional Easter fashion, Brother Stair keeps with the Fertility Rights Feast Day pattern of indulging in casual sexual intercourse with other men's wives and any others he can seduce with a hug – as is his pattern.  Bring your wives but not your young daughters this time.  No one under 18 will be known to the authorities to have attended.  Stair wants this restriction of minors lifted.  Restriction makes it sound much better than the restraining order that it is – don't you think?  Remember, his dad was a rabbit hunter.  Who taught his son to chase them bunnies.  It was chasing girls that got him into Church in the first place.
The question in our minds is that why is he allowed around the age group that 95% of his sexual molestation has taken place upon?  Furthermore, he is allowed to gather even more unto himself.  When he came out on bond he should have been restricted to seclusion.  It's the older sisters that are 95% of his victims.
Lift High The Obelisk
Easter is about traditional pagan sex rites, and as such the preaching at this Passover's Overcomer Ministry feast will be focusing on lifting up the prominent one – The Sign, The Prophet.  Yes, at this Erection Festival the Prophet has a High Tower for you to worship.  His Purple Rhino sex pills will see to that.
Drink If You Dare
As with most Overcomer Ministry Passover celebrations, they will be partaking in communion – not in the Passover Meal.  That isn't the only twist here.  Brother Stair holds to the heretical Catholic doctrine of Transubstantiation.  So biblically, Paul warns that you will be partaking of the table of demons [Cor 10:21].  Perhaps that explains why 50% die (leave) every year from the Overcomer Ministry.
Timing is another issue that is always off.  But who cares if Brother Stairs feast days always fall on dates convenient for him to gather more followers and not on the days the scriptures say they do?  Bro Stair says that it's right because he has said the days are right.  So that should settle it 😛  Since he tells us the word of god is in his mouth, so even God has to go along with it.
The Words of the Prophet
For 2018, Brother Stair again pushes the fear by saying that he believes that we are facing the very last Passover, or close to it.  [specific isn't he]  If you're new to this game… Prophet Stair has been having these last Passover's since about 2000.
"We MAY have 2 years left.  MAY!"  He's not even trying to fit in his timeline of 3.5 years anywhere in here.  Now he's more focused on putting out a 40 days fear, like his predecessor the false prophet Jonah. 
Remember Jonah?  He's the one Prophet Stair says claims to be the sign of.  [another thing Stair stole from Jesus]  What the Prophet (that's Stair) doesn't realize (do you?) is that the sign of Jonah which Jesus spoke of was being dead and buried in a grave for three days and nights.  Is that what Brother Stair is going to do?  I don't think that's what Stair has in mind. 
The only sign that this Prophet (that's Stair) is like unto Jonah is in the false prophet department.  Jonah was a false prophet according to scripture [Deut 18:22].  Jonah was washed up and never heard from again.  You know that verse specifically says you're not to fear prophets that speak things that don't happen.  Interesting how the one thing Brother Stair keeps claiming is that people will fear my words.  Not God's people Bro Stair.  At least not the ones who are obeying the word of God.
The Time for the Family to Join Me
Most of us have heard this same prophecy for decades now.  Why?  Well, the rhetoric is that his time is short.  Brother Stair's time that is.  You see, this is all about Brother Stair.  He is the important entity that is in focus here.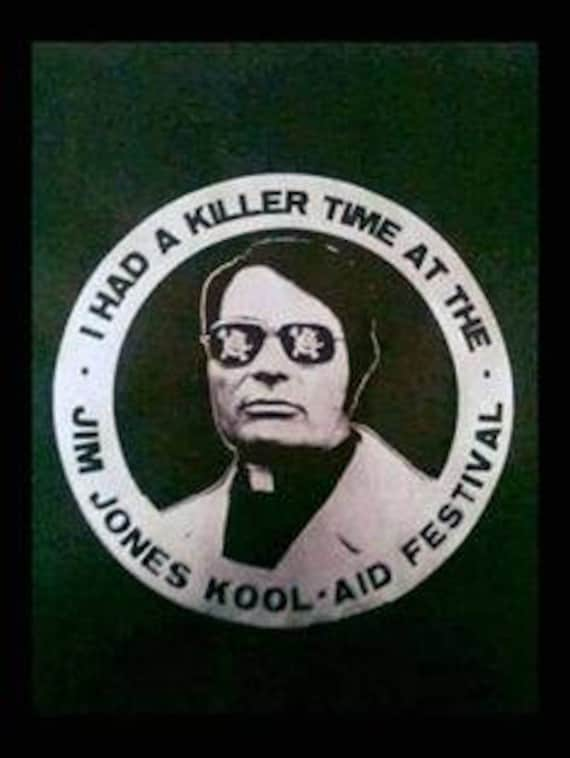 This time though, with Brother Stair facing prison for his sex crimes, with the recent talk of his demise in such a way that is reminiscent of Jim Jones's famous Death Speech.  It has us wondering if he doesn't have something planned for all who attend.  This is the man who was just in jail under a suicide watch.  Why are the authorities letting him gather a bunch of brainwashed followers to his Farm to partake of his table?
If nothing else, Brother Stair is preparing the minds of his followers for an eventual end.  Excused as it is under the guise of spirituality, it's none the less dangerous.
Son of Man Rise Service
As will all things Brother Stair, the all-important focus and end game is that The Sign is Magnified.  That sign meaning the Prophet.  The prophet meaning Brother R.G. Stair himself.  Jesus used as the One used as a soapbox to elevate Bro Stair higher with.  Thus Jesus' "title" as Son of Man is stripped from Him and taken by Brother Stair and since Stair is now in the place of Christ [Mt 24:5] he needs to be the one that all men are drawn to and the one that all men exalt [Jn 12:32].
Brother Stair will quote, He [Jesus] must increase so that he [Brother Stair] can decrease.  But it's not like that said decrease will ever happen, it just has to be said to lower any raised flags and to elicit belief that Bro Stair is making way for someone that he doesn't believe in or believes will ever come – namely Jesus.  You remember Jesus, don't you?  He's the one Brother Stair stole his title from – to become.  Read all about Jesus' warning that this would be the sign of the Last Day Deceivers in Matthew 24. 
Touch Me Not
Why do we say that Brother Stair does not believe in Jesus coming?  Because of the witness that his lifestyle gives us.  And that servant, which knew his lord's will, and prepared not himself, neither did according to his will, shall be beaten with many stripes. [Lk 12:47]  Brother Stair lives like The Master is gone on a long journey and will not return for a long time, so he has time to beat, abuse, and smite his fellow servants. [Mt 24:49-50, Lk 12:45-48]
Perhaps Prophet Stair has his mind in another master on a journey [Pr 7:18-20]
As time goes on [2019 now] we see more and more [2Tim 3:13, 2:16] of the wickedness of Brother Stair magnified foaming out from his own mouth.  His butt and breast grabbing that goes on even in the Tabernacle services are just a small showing of the gross indulgence he participates in on a daily basis.  No surprise he keeps losing followers on a monthly basis.  Thus the reason for these Feast Day Gatherings to get in new brooms to fill in for the informed that have fled Sodom.
The Prophet seems to have forgotten one very important biblical doctrine, To whom much is given much is required [Lk 12:48].  Brother Stair teaches that he can get away with more because of his chosen, called, anointed position – Scripture says just the opposite.  So you might want to pass on that Kool-Aid.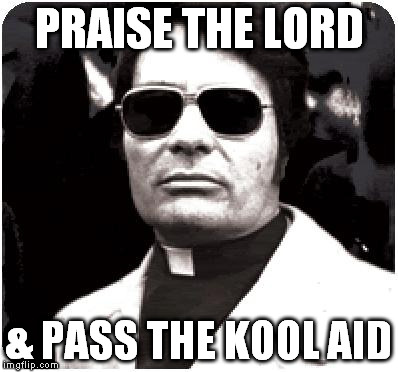 For unto whomsoever much is given, of him shall be much required:
and to whom men have committed much, of him they will ask the more.
(Lk 12:48)
Hearken unto me now therefore, O ye children, and attend to the words of my mouth.  
Let not thine heart decline to her ways, go not astray in her paths. 
For she hath cast down many wounded: yea, many strong men have been slain by her. 
Her house is the way to hell, going down to the chambers of death.
(Proverbs 7:24-27)