Good Friday?  Good Grief! It's Passover today (evening of Wednesday the 8th) but the Prophet…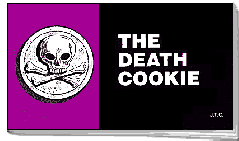 Did you come and join the Prophet for the 2018 Passover where they partook of the Holy Eucharist in the Catholic ceremony of Transubstantiation at midday?
Throughout the week there were services every evening at 6 PM.
Many are telling us Jesus is coming, the Rapture will take place, …
What will it be?
The Jesus Cookie
Martyring the Martyrs
Passover Bunny's
No one under 18 will be known to the authorities to have attended
Lift High The Obelisk
Keeping with the Fertility Rights Feast Day
Drink If You Dare
Transubstantiation is on the Table
The Words of the Prophet are Written
And repeated
The Time for the Family to Join Me
Son Rise Service