Sabbath Service – October 10, 2020 – Bro Stair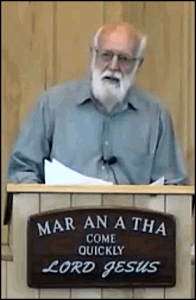 Several "God Damn"'s cursing God's heritage to be had in this service.
Brother Stair, the Prophet of the Overcomer Ministry preaching at the Tabernacle in Canadys SC.
---
Over 7 minutes of the Sister Burger Show was removed.
26 minutes of silence removed.