Putting Down the Imperfections & Faults of the Accuser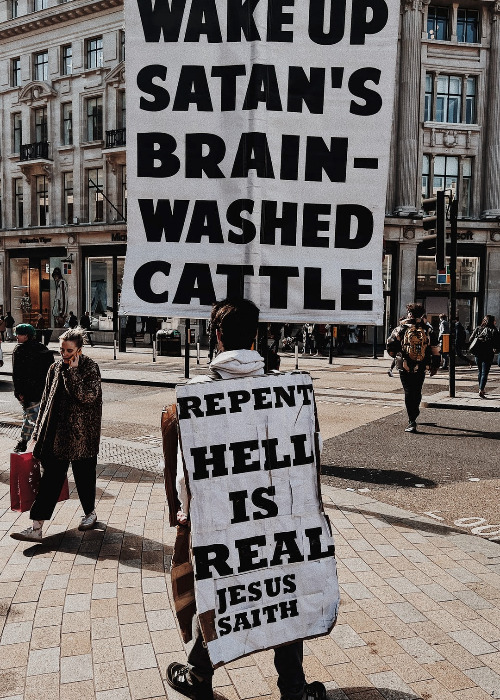 Last Updated on Sun November 13, 2022 @ 12:58 pm
In February 2022 we had a comment on the article "End Times Cult Leader – Says He Is Elijah, Jacob, and John" that was about Jim Jones, David Koresh, John Alvin Coltharp, which also had applications to RG Stair because of his similar deeds and fruits.  An unidentified commenter had some judgments upon us that were stated in line with the thinking taught by Brother Stair.  The commenter (named Anonymous) did this without any understanding of either the article or the deeds of Brother Stair.  Nor were there any scriptures given to back Anonymous' points, which is common with brainwashed followers as they usually resort to parroting their leader's twisted phrases of justification and their twisted versions of scriptures.
We thought it pertinent to post these comments here separately for all to ponder on the deception that premediates the thinking of those under the strong delusion of Brother Stair and his Overcomer Ministry (2Thes 2:10-12).
We have yet to receive a reply from Anonymous that puts forth any biblical truth on where we are in error, nor acknowledged that Brother Stair fits the accusations made against us (Rom 2:1).
---
Reply
You without sin cast the first stone
Reply
You without sin cast the first stone
Have you never listened to RG Stair???
---
Reply
I would like you to please explain why you believe Stair was a prophet as ABSOLUTELY NONE of his prophecies ever came to pass in his projected timeline.  I would like you to clarify why you believe against all of the requirement of multiple witness testimony of those who knew and lived with Stair why you are exempt from the New Testament instructions on how to judge wickedness in our midst regarding fellow members in the body of Christ.  After the second or third admonition we are to reject fellowship.  This isn't optional to you or anyone else to insert your opinion.  I would ask you to explain how a man who said he was filled with the Holy Spirit could use his position to sexually assault young women who trusted him to lead them in righteousness and furthermore didn't even bother to use protection which resulted in STD and unplanned pregnancies.  Stair knew full well the outcome of unprotected sex and these sisters were like a flock of lambs with a wolf running rampant. 
The worst offenders in line after him are those who still stand up for him in his filthy, perverted lascivious ways.  Stair is a man of perdition and is anathema to any saint of God.  Even the workplace where my husband is employed in the world wouldn't allow such wickedness and yet here we are having to have this discussion with Christians on whether we are to give permission for this dog to pollute the ones we are to watch over and protect in the NAME OF JESUS CHRIST. 
Get your heart right with God and stop playing games.  This whole debacle Stair did brought shame to our Saviour and to those who were sincere and put up with him with much longsuffering and patience, some of those who stayed for years he even turned on and rended with a mouth full of cursing.  We know Stair's end is his condemnation.