Recent Accusations & Investigations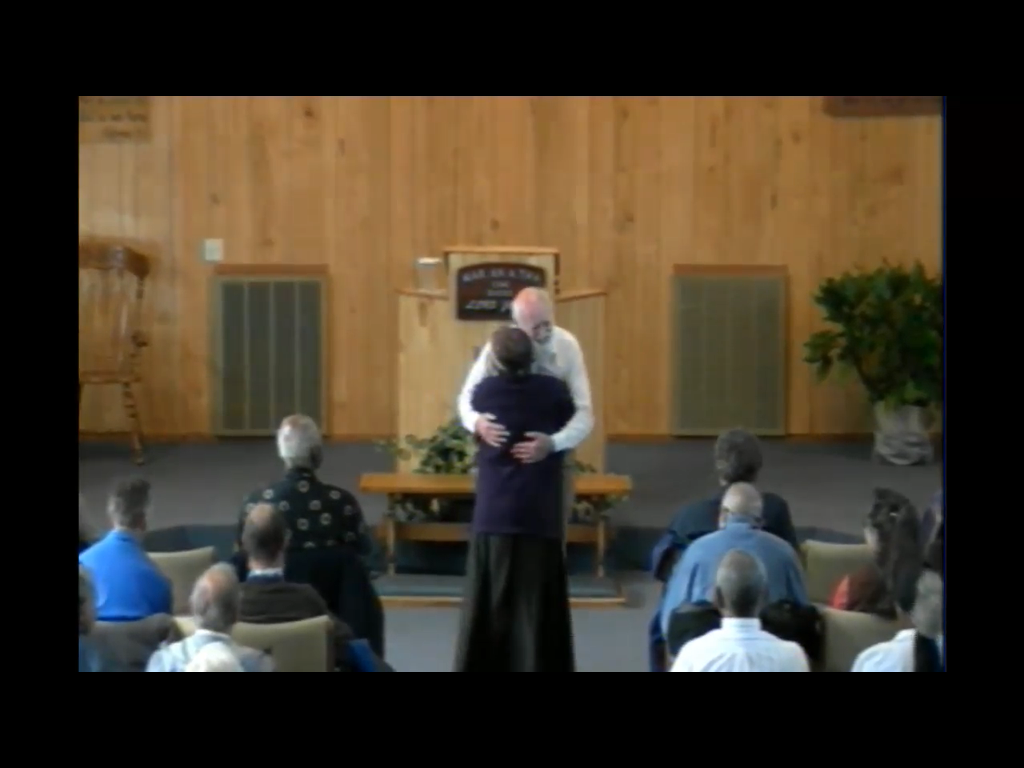 Last Updated on December 28, 2020
[If you came here from a former YouTube link… sorry about having to bring you here, but Brother Stair has removed his videos from his YouTube channel due to the recent exposure that his groping and fondling has received, and the backlash it is causing him.  Leading to an investigation and possible arrests once law enforcement finishes their case against him.  UPDATE: Bro Stair was arrested and is currently out on bond under house arrest awaiting a trial.]
Here are the new links to the Boob Dance at the Pentecost Service 2017, [Brother Stair Fondling a 12-year-old in the Tabernacle is in the following video]
Sources report that Brother Stair has brought in two new lawyers to deal with the backlash, and Brother Stair himself is preparing his Community for his jail time as indicated by his broadcasts.
See the viral videos that have caused the current 2017 Investigation
As of Oct 2017, it seems like Brother Stair will never get his assault charges dismissed that he has been trying for so many years to get overturned.
Dec 2017 – Brother R.G Stair was arrested over this matter.
Feb 2018 – Brother Stair will go to Trail for Rape & Burglary
---
Below is one of the videos that have caused local law enforcement to investigate Brother Stair, and for which he took down his past YouTube videos in early Oct 2017.  Showing his guilt.
The video's title is taken from the words of Brother Stair saying to put Craig Mack's name on it so that it would get attention.  Which makes it an example of Brother Stair merchandising Craig Mack for the power of his name.
We do however disagree with the narrator in that these clips are taken out of context.  In fact, the clips set the proper context and show the true MO of Brother Stair. 
These clips are only from a short timeframe between May 1, 2017 to Oct 1, 2017.  After this video surfaced and law enforcement came down on him Bro Stair took his YouTube videos down so that no one could witness his fruit, and waxed worse and worse.  Now you can realize what he's doing in what you hear during the Services.

Bro Stair got this video banned from YouTube.com
---
---
The following is the common story that has been heard over the decades from many sisters of the Overcomer Ministry
---
16-year-old
Natosha Lehr's courageous
testimony
[30 Sept 2017]
*** WARNING explicit sexual content ***
Bro Stair got this video banned from YouTube.com
In light of Natasha's testimony, I'm reminded of what Oswald Chambers asked that fits Brother Stair's actions.  "Is this the kind of thing in which Jesus Christ is interested, or is it something in which the spirit that is diametrically opposed to Jesus is interested?"  Be honest and you'll identify the root of Brother Stair's hugging that begins his sexual advances.
On Oct 9, 2017, Brother Stair responded to this after Prayer Time saying, "All I did was showed the Corruption that was In Her Own Heart".
On Oct 14, 2017, Brother Stair responded to this and said, "I actually touched THEM right".  [Them?  You mean there were more?]
Natosha's story is all too common and the reason that there are no longer any young people on the Farm.  Even Craig Mack's daughter has commented on YouTube that this [stuff Bro Stair is doing] needs to come to an end.  How many more will there be?  Those affected in any way should contact law enforcement so that they realize just how far-reaching this problem is.  Even if it's just to leave a Suspicious Activity Report.
---
Who will rise up for me against the evildoers? or who will stand up for me against the workers of iniquity? Psalm 94:16
Don't wait on God, He's waiting on you!
You are His hands and His feet.  God is not going to do what you can do.
If thou forbear to deliver them that are drawn unto death, and those that are ready to be slain; If thou sayest, Behold, we knew it not; doth not he that pondereth the heart consider it? and he that keepeth thy soul, doth not he know it? and shall not he render to every man according to his works?  If thou faint in the day of adversity, thy strength is small. Proverbs 24:10-12
---
Now, the Walterboro Press & Standard is reporting on the incident
"Agents from the South Carolina Law Enforcement Division will join the investigation into alleged inappropriate actions of Ralph G. Stair.  Colleton County Sheriff R. A. Strickland asked SLED officials to join the investigation last week."
Image Source: walterborolive.com
---
If you are unaware of what makes this so serious, it is Brother R.G. Stair's previous dealings with the same matters …
As reported by the Press & Standard in 2002

Image Source: culteducation.com
---
For those of you unfamiliar with Brother Stair, here is an example of Bro Stair's preaching and teaching in a recent Sabbath Service. *** WARNING explicit sexual perversion and lies***
Source: YouTube.com
Regarding this clip:  Brother Stair over the years has told several brothers privately that he did "take that thing".  He slipped up when he said "we were both nude".  Why was he praying in the nude?  With a prostitute?  He's lying that he didn't "Take that thing" as he has told many of us privately that he did.
Perverseness [in the tongue] is a breach in the spirit.  The mouth of the wicked poureth out evil things.  The Lord is far from the wicked. ~Proverbs 15:4,28,29
Let no corrupt communication proceed out of your mouth, but that which is good to the use of edifying, that it may minister grace unto the hearers.  And grieve not the holy Spirit of God ~Eph 4:29-30
---

Where is the counsel of the Lord?   Who has His secrets?
The perverse are an abomination [extremely disgusting and detestable] to the Lord; but His confidential communion and secret counsel are with the [uncompromisingly] righteous (those who are upright and in right standing with Him).  [Pr 3:32 (AMP)]
He that is unjust in the least is unjust also in much… who will commit to [that one's] trust the true riches?  And if ye have not been faithful in that which is another man's [wife, daughter] …  [Luke 16:10-11]
Some men's sins are open beforehand, going before to judgment; and some men they follow after.  Likewise also the good works of some are manifest beforehand; and they that are otherwise cannot be hid.  [1Tim 5:24-25]
God is light, and in Him is no darkness at all. [1Jn 1:5]
By their fruits ye shall know them!
God established that the Witness of a man is what you both see and hear in the man. [1Jn 1:3]