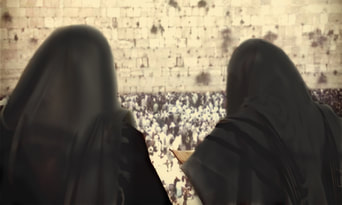 Last Updated on May 17, 2022
Mulyale Mutisya brings us another timely message (linked below).  But first…
As we are witnessing (at least somewhat, because things at the Overcomer are still done in a corner) the warring and discord, the fighting and clawing for who will be in control.  Not about what's best for the flock, no, but as per normal for the spirit of the Overcomer – not sparing the flock, and trying to draw away disciples after themselves (Acts 20:29-30).
We are again reminded that the Prophet did not foresee this nor prepare his people for any of this.  How were we to expect that he could prepare anyone for the Tribulation then?  And thus he did not.  Nor did he restore any – nor try.  Thus he failed in his obedience to that command.  I will seek that which was lost, and bring again that which was driven away, and will bind up that which was broken, and will strengthen that which was sick (Ezekiel 34:16).  Instead, he cast away even more.  Which is the same course Pastor Rice is continuing on that we heard last Sabbath Service – lightening the ship.  Rather than obeying God and putting away their whoredom, and the carcasses of their kings [Bro Stair] (Ezekiel 43:9).
The Two Witnesses is a topic in which Brother Stair believed and taught himself to be one (or both) of the Two Witnesses.  This seems to be another of his failed predictions.  Jackie thought himself to be the other Witness alongside Bro Stair.  Now Jackie is working on taking over the Overcomer Ministry while Dennis is trying to exercise his rights as President of the Ministry.
Dennis got this role by pimping out his wife Rose to Prophet Stair.  Rose also got a place on the board as Vice-President for being Brother Stair's concubine and chambermaid.  So we are in for some fireworks as the Overcomers overcome themselves.
Enter the Third Witness.  Now Pastor Rice is back to attempt to settle the shaking flock, and for funeral proceedings.  Already he has been shown taking control by shutting down Friday evening Prayer Time.  That would be shutting the world out of knowing what's going on at the Overcomer Ministry.  He was heard trying to silence Jackie by outshouting him.  When that didn't work he told them to take us off the air.  Perhaps that will end up being a prophetic statement.
They like keeping things done in a corner – just like Brother Stair did (Acts 26:26).  Familiar spirits?  Do they even realize the message this is sending to their financial supporters?  Who wants to continue to support something that is so up in the air that who knows where your money is going to land?  It's all a gamble of which fire pit your money is going to land in to burn.
Wolves will be wolves, and wolves will be grievous (Acts 20:29-30).  Brother Stair boasted that he hasn't spared any.  Likewise, his name Ralph has been shown to mean Wolf Counsel.  This is how tasteless the salt has become.  It is thenceforth good for nothing, but to be cast out, and to be trodden under foot of men (Matt 5:13).  Where is this light of the world, this city that is set on a hill that cannot be hidden as the Overcomer is supposed to be? (Matt 5:14)  Oh, that's right, we were told to get out of the cities, weren't we?
If we are to take what Jesus said in Matthew 5 about the good-for-nothing salt that lost its savor, then we should relate that also to what He's saying there about the right eye and right hand [of the ministry].  If that one causes us to stumble or offend, then the Body would be best to cut it off and cast it from thee so that we don't likewise be cast into hell (Matt 5: 29-30).  Jesus is not talking about lighting the ship by casting out Jackie.  He's talking about the offensive one (Acts 8:9) and his teachings (that are still prevalent) that caused many to stumble.
It's anyone's guess whether it will even hold together till Fall to see if Jesus comes and ends their sorrows.  Pastor Rice will have to sell the land in Oklahoma to fund the Overcomer and because his presence is needed to hold things together he will have to move Grace Community to South Carolina.  That is if he and they are welcomed by the new regime.  Likely so because they need funds and feet to work the Farm which is mostly women and the aged.
---
Check out the article The Two Witnesses and Mulyale Mutisya's other writings for some timely words:
During the Beast reign, or the abomination that causes desolation of the Holy place, Two Witness will appear. John in his vision sees Jesus telling …