After My Decease to Have These Things Always in Remembrance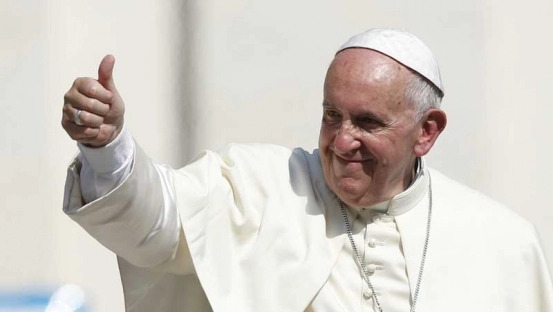 Last Updated on Sat December 17, 2022 @ 4:41 pm
Brother Stan provides us audio clips of Brother Stair on what Brother Stair stated would take place before his death and as to how he would die – if he were a true prophet.
This is a video from his series The Death of The Testator on The Final Witness that has several audio clips from Brother Stair that all followers of Brother Stair need to pay attention to!

Listen to the Prophet!

The Overcomer was recently broadcasting Brother Christopher's message from around 1999 where he spoke of the death of the testator.  This is the same Brother Christopher that left Brother Stair when he excommunicated the River Community.  Yet, they played Brother Christopher's message over and over – someone that their illustrious leader condemned as damned and lost.
Seems he can pick and choose what he likes from someone's message, as long as it profits him or praises him – like the censored messages in 2022 that strip the false prophecies from the Brother's messages and leave them praising the prophet.
This pick and choose is not something that Brother Stair ever allowed us to do though.  We must accept every word from the prophet's mouth as coming from the Throne of God Himself.  Someone should tell this to Pastor Rice and the new improved Overcomer regime who have turned to spiritualize the words of Brother Stair so that they can overlook their obvious failings.
Brother Christopher was someone that Brother Stair claimed that his testimony was now invalid because he left.  Yet, the present regime chose to air Brother Christopher's message as relevant to their leader – an invalid testimony according to Brother Stair.  Invalidating Brother Stair's words by the actions of his own ministry.  This they now [2022] do with other past Brothers who fled.  Why don't they air these Brother's current testimony now that they've come to the knowledge of the truth?
Brother Christopher was a restrainer of Brother Stair from going all out in manifesting his sexual wickedness.  Likewise, we witnessed that when this restrainer (withholder) was taken out of the way, Brother Stair was revealed in his sexual lusts, and he was again arrested.
And you know what restrains him now,
so that in his time he will be revealed
(2Thes 2:6  NASB95)
Currently, the broadcast is airing Brother Stair scoffing at those who told him that he's not going to finish his course – well he didn't finish his course!  Validating those whom Brother Stair has mocked and accused all these years.  [We should also apply this scoffing to what Pastor Rice said at the Fall Feast on Rosh Hashanah when he declared that to believe that Brother Stair's words would manifest to be a trap.]
Not only will we find that Jesus isn't coming in the 2022 Fall Feasts to validate Brother Stair's predicted timeline.  We must face the fact that Brother Stair neither died according to his own prophecies – in Jerusalem, by the Pope.  But he had long rejected God's declaration of his death that was spoken by his own mouth in 1987 in his infamous 1987 Prophecy.  Take a look at the article Not A Vision of a Man that Speaks It where we show this grand oversight.
Clearly we all have to admit that Brother Stair died before his time.  Now, will we finally come to the reality of the conclusion that even he taught us?  If I Die Naturally, I've been a Liar.  Do you understand that?!!!  If I Die Before My Time – You're Gonna Go to Hell.  You die believing that I'm the Last Day Prophet and I die before my time – you're gonna go to Hell.    'Cos you believed a lie!!!
And I heard a loud voice saying in heaven,…
the accuser of our brethren is cast down,
which accused them before our God day and night.
(Revelation 12:10)
After My Decease to Have These Things
Always in Remembrance